For it is in giving that we receive. It is in pardoning that we are pardoned, and it is in dying that we are born to Eternal Life.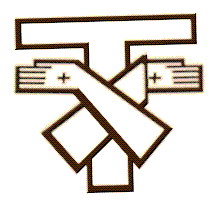 Is Christ calling you to walk in the footsteps of St. Francis of Assisi?
We are a group of lay men and women who are learning to follow Christ in the footsteps of St. Francis.
If you are interested in learning more about Franciscan spirituality, or possibly find yourself discerning a call to the Secular Franciscan Order, please join us. Inquiry is open to all Catholic men and women not members of another religious order or secular order and 18 years or older. Candidates must be practicing Catholics faithful to the teachings of the Church and loyal to the Apostolic See.
Mount La Verna group is part of the Sacred Heart of Jesus Fraternity in Warrenton, Va.  We are in the St. Margaret of Cortona Region of the National Fraternity of the Secular Franciscan Order.